Dory's Back! Ellen Degeneres Talks Finding Dory At Disney Expo
Dory's Back!  Ellen Degeneres Talks Finding Dory At Disney Expo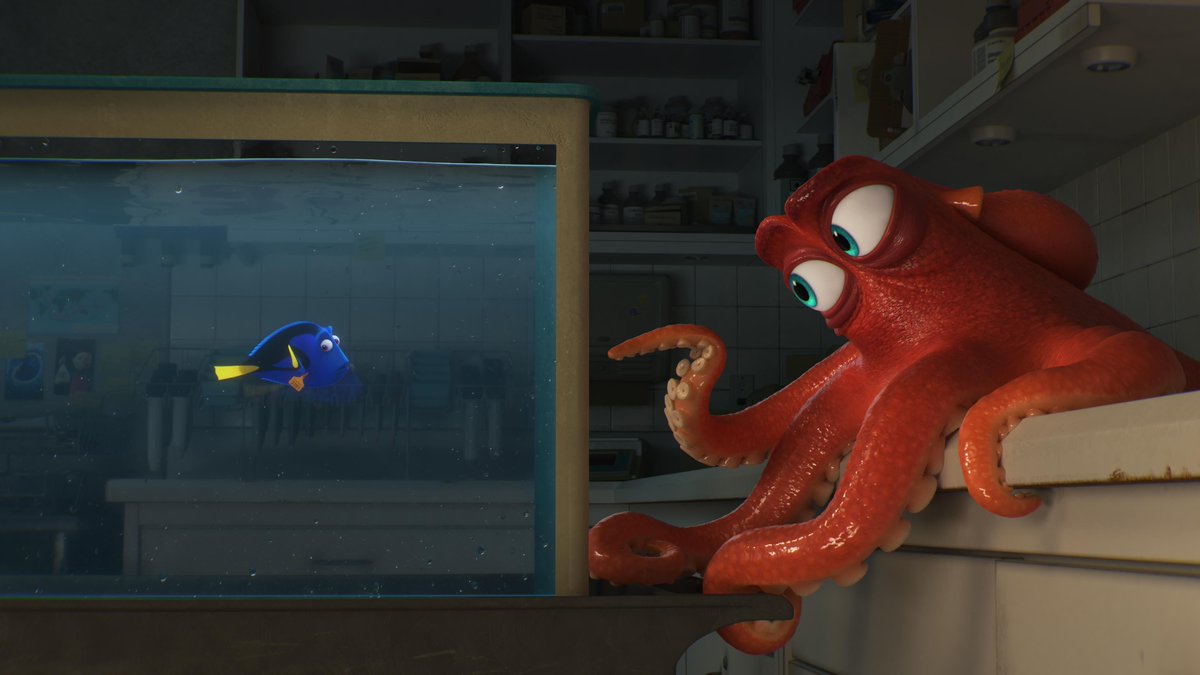 Finding Dory has been a personal project for Ellen DeGeneres for quite some time.  To say she sent hints to the producers is an understatement, just check out the video below.  Well, she finally got her wish and she was on hand at the Disney D23 Expo to show off the first sneak peek.
The clip features Dory being brought out of a fainting spell, and of course, having a hard time remembering something.  They decide to sleep on it and in the morning she's compelled to start a trip home to find her family. From Entertainment Weekly:
"Dory's instincts are telling her to go home," Nemo tells his father. As she stares into the blue void of the ocean, it hits Dory: "My Mom, my Dad. I have a family. They don't know where I am!" She knows she needs to get to Monterey, but California's all the way across the ocean. Marlin is obstinate, even though he previously went on a death-defying quest. "The only way to travel in the first place is so you don't have to travel ever again," Marlin says. "All I know is that I miss them. I really, really miss them," Dory says. "Do you know what that feels like?" Marlin looks at Nemo. He sighs. He knows. "Dad, you can get us all the way across the ocean, right?" Nemo asks. Marlin sighs again. "No," he says. "But I know a guy."
Ellen had two new friends with her on stage.  Ed O'Neill from Modern Family will play Hank the Octopus and Ty Burell will play a white beluga whale.   Finding Dory will have a June 17th, 2016 release date, seems like a long time to wait, but it will be here before you know it.
Another announcement at D23, Toy Story will get another reboot with the fourth edition following a love story between Woody and Bo Peep.  I'll be curious to see how they flush this out. Hopefully, we'll get more news soon.
Comments