10 Recipes You Should Try This Holiday Season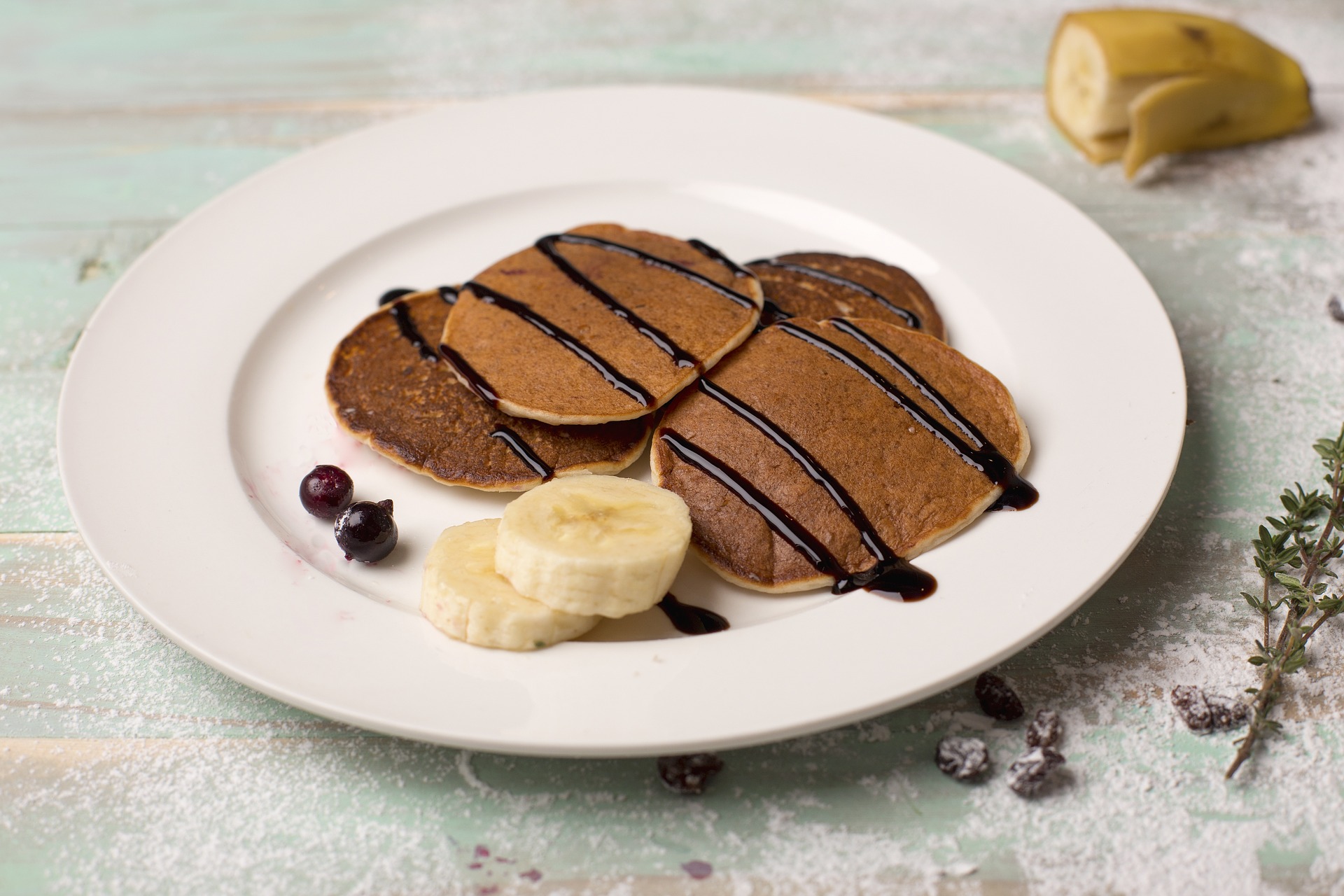 Here are 10 Recipes you should try this holiday season.  Some are twists on classics but some are brand new.  It always helps to mix things up once in awhile. Have a Merry Christmas and a Happy New Year!
French Apple Tart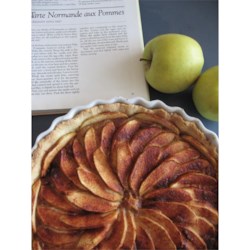 Pastry:
1 1/3 cups all-purpose flour
1 pinch salt
1/2 cup butter, softened
1 egg yolk
3 tablespoons cold water, or as needed
Frangipane:
1/2 cup butter, softened
1/2 cup white sugar
1 egg, beaten
1 egg yolk
1 tablespoon apple brandy
2/3 cup ground almonds
2 tablespoons all-purpose flour
4 medium sweet apples – peeled, cored, halved and thinly sliced
1 teaspoon white sugar for decoration
1/4 cup apricot jelly
Directions
In a medium bowl, stir together 1 1/3 cups of flour and salt. Add the butter, 1 egg yolk and water, and stir until the mixture forms large crumbs. If it is too dry to press a handful together, stir in more water. Press the dough into a ball, and wrap in plastic wrap. Flatten slightly, and refrigerate for at least 30 minutes, or until firm. This part can be done up to three days in advance.
To make the frangipane, cream together the butter and 1/2 cup of sugar in a medium bowl until light and soft. Gradually mix in the egg and the remaining egg yolk one at a time. Stir in the apple brandy. Stir 2 tablespoons of flour into the ground almonds, then mix into the batter. Set aside.
Roll the pastry dough out to about a 12 inch circle on a lightly floured surface. Fold loosely into quarters, and center the point in a 10 inch tart or pie pan. Unfold dough, and press into the bottom and up the sides. Prick with a fork all over, and flute the edges. Return pastry to the refrigerator to chill until firm.
Preheat the oven to 400 degrees F (200 degrees C). Place a baking sheet inside the oven while it preheats.
Spoon the frangipane into the chilled pastry, and spread into an even layer. Arrange the apple slices in an overlapping spiral pattern. Each slice should have one edge pressed into the frangipane until it touches the pastry base, and then overlap the previous slice. Start at the outside edge, and work towards the center.
Place the pie plate on top of the baking sheet in the preheated oven. Bake for 15 minutes, or until the filling begins to brown. Reduce the oven temperature to 350 degrees F (175 degrees C). Bake for another 10 minutes, then sprinkle sugar over the top of the tart. Return to the oven for 10 more minutes, or until the sugar caramelizes slightly.
Cool the tart on a wire rack. A short time before serving, warm the apricot jelly. Add some water if necessary to make it a liquid consistency. Brush onto the tart for a nice shine.
Sweet Potato Casserole with Pecan Topping
4 cups sweet potato, cubed
1/2 cup white sugar
2 eggs, beaten
1/2 teaspoon salt
4 tablespoons butter, softened
1/2 cup milk
1/2 teaspoon vanilla extract
1/2 cup packed brown sugar
1/3 cup all-purpose flour
3 tablespoons butter, softened
1/2 cup chopped pecans
Directions
Preheat oven to 325 degrees F (165 degrees C). Put sweet potatoes in a medium saucepan with water to cover. Cook over medium high heat until tender; drain and mash.
In a large bowl, mix together the sweet potatoes, white sugar, eggs, salt, butter, milk and vanilla extract. Mix until smooth. Transfer to a 9×13 inch baking dish.
In medium bowl, mix the brown sugar and flour. Cut in the butter until the mixture is coarse. Stir in the pecans. Sprinkle the mixture over the sweet potato mixture.
Bake in the preheated oven 30 minutes, or until the topping is lightly brown.
Snowflake Cocktail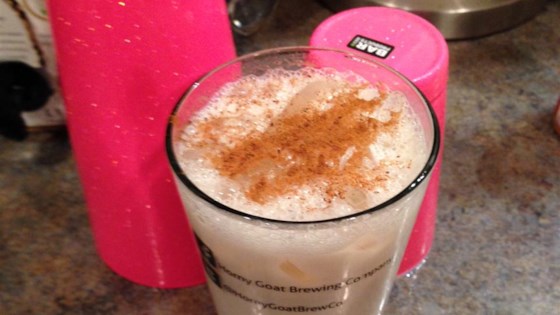 1/2 cup ice cubes, or as desired
1 (1.5 fluid ounce) jigger spiced rum
1 (1.5 fluid ounce) jigger hazelnut liqueur (such as Frangelico(R))
1 (1.5 fluid ounce) jigger butterscotch schnapps
1 (1.5 fluid ounce) jigger vanilla-flavored vodka
1 tablespoon half-and-half, or to taste
1 pinch ground cinnamon, or to taste
1 pinch ground nutmeg, or to taste
Directions
Fill a cocktail shaker with ice; add rum, hazelnut liqueur, butterscotch schnapps, vanilla-flavored vodka, half-and-half, cinnamon, and nutmeg. Cover shaker, shake, and strain drink into a martini glass.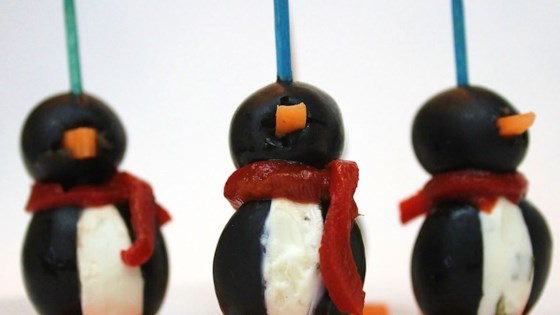 18 jumbo black olives, pitted
1 (8 ounce) package cream cheese, softened
18 small black olives
1 carrot
Directions
Cut a slit from top to bottom, lengthwise, into the side of each jumbo olive. Carefully insert about 1 teaspoon of cream cheese into each olive. Slice the carrot into eighteen 1/4 inch thick rounds; cut a small notch out of each carrot slice to form feet. Save the cut out piece and press into center of small olive to form the beak. If necessary cut a small slit into each olive before inserting the beak.
Set a big olive, large hole side down, onto a carrot slice. Then, set a small olive onto the large olive, adjusting so that the beak, cream cheese chest and notch in the carrot slice line up. Secure with a toothpick.
Muffin Tin Potatoes
cooking spray
2 tablespoons butter
3 cloves garlic, minced
2 tablespoons all-purpose flour
3/4 cup milk
1/2 cup freshly grated Parmesan cheese
salt and ground black pepper to taste
2 large potatoes, peeled and thinly sliced
Directions
Preheat oven to 400 degrees F (200 degrees C). Spray 12 muffin cups with cooking spray or grease with butter.
Heat butter in a saucepan over medium heat. Cook and stir garlic in the melted butter until fragrant, about 1 minute. Add flour to garlic mixture; cook and stir until mixture is smooth and thickened, about 2 minutes.
Slowly pour milk into flour-butter mixture while continuously stirring with a whisk until sauce is smooth and thickened, about 5 minutes. Remove saucepan from heat and stir Parmesan cheese into sauce until cheese melts from the heat of the sauce; season with salt and pepper.
Divide the potatoes among the 12 prepared muffin cups and spoon cheese sauce over potatoes.
Bake in the preheated oven until potatoes are tender, about 25 minutes.
Cocktail Meatballs
1 pound lean ground beef
1 egg
2 tablespoons water
1/2 cup bread crumbs
3 tablespoons minced onion
1 (8 ounce) can jellied cranberry sauce
3/4 cup chili sauce
1 tablespoon brown sugar
1 1/2 teaspoons lemon juice
Directions
Preheat oven to 350 degrees F (175 degrees C).
In a large bowl, mix together the ground beef, egg, water, bread crumbs, and minced onion. Roll into small meatballs.
Bake in preheated oven for 20 to 25 minutes, turning once.
In a slow cooker or large saucepan over low heat, blend the cranberry sauce, chili sauce, brown sugar, and lemon juice. Add meatballs, and simmer for 1 hour before serving.
Perfect Pot Pie
Use Chicken or Turkey, perfect if you have some leftovers from your holiday meal
1 pound skinless, boneless chicken breast halves – cubed (or turkey)
1 cup sliced carrots
1 cup frozen green peas
1/2 cup sliced celery
1/3 cup butter
1/3 cup chopped onion
1/3 cup all-purpose flour
1/2 teaspoon salt
1/4 teaspoon black pepper
1/4 teaspoon celery seed
1 3/4 cups chicken broth
2/3 cup milk
2 (9 inch) unbaked pie crusts
Directions
Preheat oven to 425 degrees F (220 degrees C.)
In a saucepan, combine chicken, carrots, peas, and celery. Add water to cover and boil for 15 minutes. Remove from heat, drain and set aside.
In the saucepan over medium heat, cook onions in butter until soft and translucent. Stir in flour, salt, pepper, and celery seed. Slowly stir in chicken broth and milk. Simmer over medium-low heat until thick. Remove from heat and set aside.
Place the chicken mixture in bottom pie crust. Pour hot liquid mixture over. Cover with top crust, seal edges, and cut away excess dough. Make several small slits in the top to allow steam to escape.
Bake in the preheated oven for 30 to 35 minutes, or until pastry is golden brown and filling is bubbly. Cool for 10 minutes before serving.
Warm Chicken Nacho Dip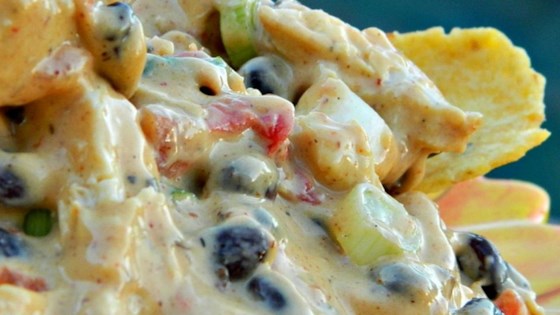 1 (14 ounce) can diced tomatoes with green chile peppers (such as RO*TEL(R)), drained
1 (1 pound) loaf processed cheese food (such as Velveeta(R)), cubed
2 large cooked skinless, boneless chicken breast halves, shredded
1/3 cup sour cream
1/4 cup diced green onion
1 1/2 tablespoons taco seasoning mix
2 tablespoons minced jalapeno pepper, or to taste (optional)
1 cup black beans, rinsed and drained
Directions
Place the diced tomatoes, processed cheese, chicken meat, sour cream, green onion, taco seasoning, and jalapeno pepper into a slow cooker. Cook on High, stirring occasionally until the cheese has melted and the dip is hot, 1 to 2 hours. Stir in the black beans, and cook 15 more minutes to reheat.
Baked Doughnuts
Do you have some guests in town?  Surprise them with some homemade doughnuts.  They are baked, not fried, and completely delish!
1 cup butter or 1 cup margarine, softened
1 1⁄2  cups sugar
2 eggs
3 cups flour
4 1⁄2 teaspoons baking powder
1⁄2 teaspoon salt
1⁄2 teaspoon nutmeg
1 cup milk
1⁄2 teaspoon cinnamon
Directions
Blend 1/2 cup plus 2 tablespoons butter with 1 cup of sugar.
Add the eggs and mix well.
Sift together flour, baking powder, salt and nutmeg.
Add to the butter and sugar mixture.
Blend in the milk and mix together thoroughly.
Fill greased muffin tins 2/3 full.
Bake at 350 degrees for 15 to 20 minutes, or until doughnuts are golden.
Combine remaining 1/2 cup of sugar with the cinnamon.
Melt remaining 6 tablespoons of butter.
While doughnuts are still warm, roll them in melted butter; then in cinnamon sugar.
Extra Chocolately Chocolate Cake
It's so chocolately, you won't need another bite of chocolate for a week.
Ingredients
1 3/4 cups all-purpose flour
2 cups granulated white sugar
3/4 cup unsweetened cocoa powder
1 1/2 tsp baking soda
3/4 teaspoon salt
2 large eggs
1 cup buttermilk (or substitute by putting 1 tbsp white vinegar in a cup then filling the rest up with milk; let stand 5 minutes until thickened)
1/2 cup butter, melted
1 tbsp vanilla extract
1 cup hot coffee (or 2 tsp instant coffee in 1 cup boiling water)
Directions
Preheat oven to 350 degrees. Grease and flour two 9-inch baking pans (or line with parchment paper circles) and set aside.
In the large bowl of a standing mixer, stir together flour, sugar, cocoa, baking soda, and salt. Add eggs, buttermilk, melted butter and vanilla extract and beat until smooth (about 3 minutes). Remove bowl from mixer and stir in hot coffee with a rubber spatula. Batter will be very runny.
Pour batter evenly between the two pans and bake on middle rack of oven for about 35 minutes, until toothpick inserted in center comes out clean with just a few moist crumbs attached.
Allow to cool 15 minutes in pans, then run a butter knife around the edges of each cake. Place a wire cooling rack over top of each pan. Wearing oven mitts, use both hands to hold the racks in place while flipping the cakes over onto the racks. Set the racks down and gently thump on the bottom of the pans until the cakes release. Cool completely before handling or frosting.
Comments