The GOP's Attack Dog Has Turned On Its Creator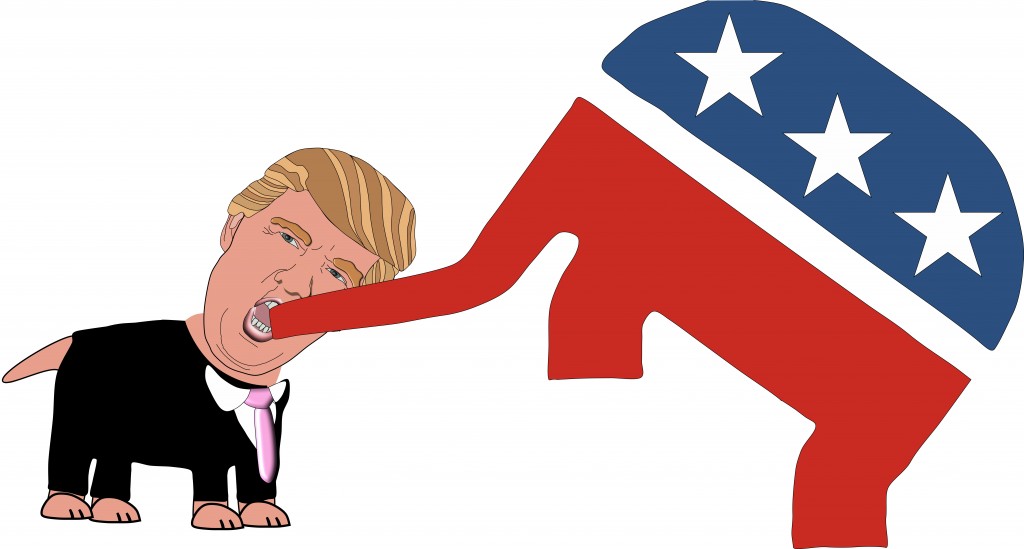 Well, the GOP's attack dog is running amok and pissing all over the place.  Everyone can agree that Donald Trump has shaken up the Republican primary, but whether it is a positive or horrendously negative effect will depend on who you talk to and this week, many of those can be found in the Republican party itself.
In what was supposed to be an effective takedown by an admired establishment Republican, Mitt Romney gave a speech urging Republicans to stop Trump at all costs.  However, it was met with mixed reactions by Republicans and by some on the left, only laughter at the irony.   You see, the words used by Mitt sound very familiar to Democrats because they've been trying to make this case about the Republican party for a very long time now. Let's review what Mitt accused Donald Trump of doing:
Mr. Trump is directing our anger for less than noble purposes
He creates scapegoats of Muslims and Mexican immigrants.
He calls for the use of torture.
He cheers assaults on protesters.
He applauds the prospect of twisting the Constitution to limit First Amendment freedom of the press.
He wants to repeal and replace Obamacare. He wants to bring jobs home from China and Japan. But his prescriptions to do these things are flimsy at best.
Insulting all Muslims will keep many of them from fully engaging with us in the urgent fight against ISIS.
the bullying, the greed, the showing off, the misogyny, the absurd third grade theatrics.
Finally, Romney gives us a dire warning:
Haven't we seen before what happens when people in prominent positions fail the basic responsibility of honorable conduct? We have, and it always injures our families and our country.
Yes, Romney, yes we have.  We are so happy you've finally come around.  When will you be joining the Democrats so we never elect another Republican again?  You see, all of the things you've mentioned could've been said about the Republicans and Fox News for the last several years.  How do you think we got here?  How do you think the people were ripe for the voice of Donald Trump?  It's because they have been groomed for this takeover for a very long time.
The only thing Republicans are upset about is they didn't see the hostile takeover coming.  Rupert Murdoch thought he was king of the hill and had no challengers.  Now, Donald wants a piece of the pie and he's prepared to take it whether they want to give it peacefully or not.  What I don't understand is why everyone on the Right is so up in arms, I mean what is it they usually say in these situations, there's no reason to take this personal, it's just business.
Comments